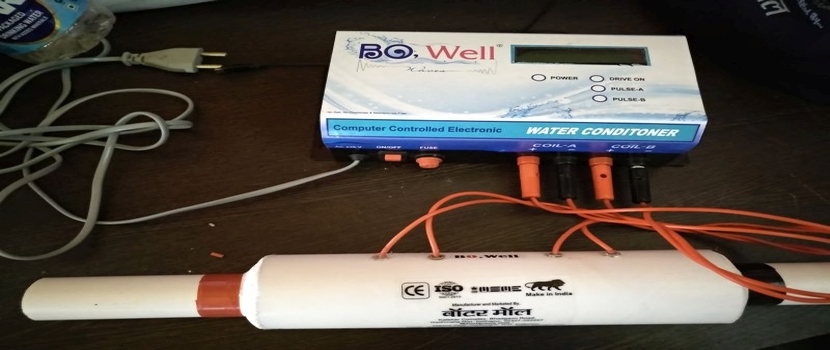 It is believed that water is life. But what most people do not know is that water can be further categorized into two categories. 1. Hard Water 2. Soft water.


Hard water mostly contains a huge amount of dissolved minerals like calcium and magnesium in them which do not form lather. Whereas soft water contains only one ion which is sodium and easily forms lather. A very common thing that everyone has gone through at least once in their life.


But what most people tend to overlook is the importance of converting hard water into soft water. It is a fact that hard water can cause a lot of problems if not converted to soft water but it isn't always preferable as water softeners present currently in the market are all extremely overpriced and expensive. Therefore it is not an option to always look up to. Water softeners require an extensive amount of maintenance and the constant need of adding salt into the water. This can be a hindrance for those who have a salt restricted diet.


Though soft water is always preferable yet it causes a significant amount of dryness on the skin hence it is mostly avoided. Even after having so many reasons as to why you should not opt for soft water it is still comparatively the better water to use. But as technology is improving, softening the water isn't just enough. You need something that works additionally and makes it the perfect amount of everything. Therefore an electronic water conditioner comes to the rescue that shall provide you the best benefits of both. To help you understand, here are a few reasons as to why you need a water conditioner –


1. Eco Friendly
A major problem why most people tend to avoid water softeners is the amount of salt that is added to the water. The presence of salt in the water and other chemicals together not only causes harm to the body but also acts as a major hazard when it comes to the environment. Most wastewater treatment facilities face a severe issue when it comes to soft water and therefore the presence of a water conditioner does the needful. It conditions the water without adding any extra chemicals or salts to it hence helping the environment.


2. Healthy Skin
As salt and chemicals are added to the soft water the reaction on the skin becomes harsh. One of the main reasons why it is advised and recommended not to use soft water when it comes to the treatment of skin. Residential Electronic water conditioners do not add any chemicals to the water which therefore does not become irritable or harmful to the skin at all. Whenever you're thinking of using a water conditioner you can rest assured about the status of your skin and its health.


3. Cost-Efficient
When it comes to choosing the right water for your basic household you cannot compromise on the quality, but you also have to look out for the budget and cost-efficiency. Generally, water softener cost a huge amount of money and requires a constant input of want as well. With electronic water conditioner, it is one of the last things that you need to think about. Once you buy the electronic water conditioner and install it that is all you need to think about when it comes to cost-efficiency. It works extremely well even at a low cost.


4. Maintenance
When it comes to putting effort a water conditioner is the last thing that you need to think about. Generally requires a very low amount of maintenance with just the basic cleaning process occasionally. Whereas with water softeners you need to maintain it constantly by adding salt to it. Thus it takes way lot of energy and time.


5. Longevity
Another concern that most people tend to overlook is the longevity of their appliances. Appliances like refrigerator washing machine, dishwasher, or even an electric kettle run mostly on water. Therefore having the right kind of water will help increase the longevity of the appliance for a longer period. Having an electronic water conditioner will increase the lifespan of these appliances to at least a few more years.


These were a few mention-worthy reasons as to why you should consider purchasing an electronic water conditioner for yourself.