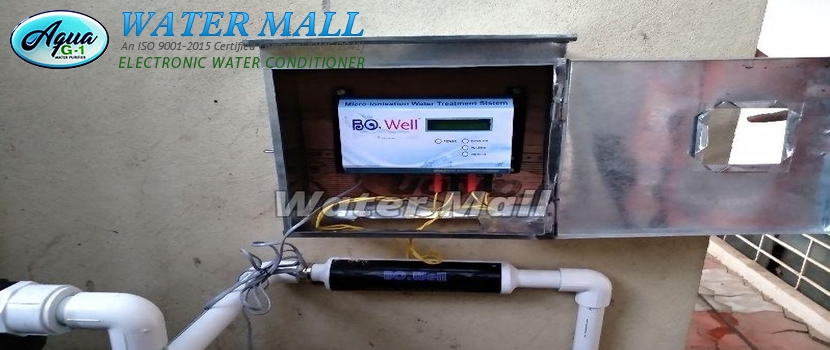 Conditioning of water can be simply justified as a system that transforms the quality of water to a better level in some way. In short, an electronic water conditioner improves the taste of water in a healthy manner. Different categories of water conditioners are available in the market which is able to filter and eliminate chlorine from water.
Electronic Water Conditioner Types:


• Carbon Filtration
Activated granular carbon eliminates a few particular types of water-dissolved chemicals by absorbing those. These chemicals are a few special types of organic compounds which can be attracted by a carbon. The main motive of performing carbon filtration is to eliminate objectionable tastes due to the presence of sulfur (well water) or chlorine (city water) from all types of cooking and drinking water. Carbon filtration techniques are used as simple water conditioners which do not remove the hardness of water by eliminating the harness causing minerals from it. The water dispenser in refrigerators and almost every water filter available in the market use carbon filtration in it.


• Space age or Easy Type Systems
Such systems use the power of magnets through either the piece of magnets or wrapped wires, which remain surrounding the pipes for creating molecular agitation in the contained water. This technique makes carbonate salts to form scale deposits as small particles into the water. This, in turn, reduces the concentration level of magnesium and calcium ions which forms soap scum into the water.
Well, the space-age technique is not fully verified from the scientists' community. Though it is inexpensive to buy the magnetic area is limited in a specific area of the water filter thus unable to treat a huge amount of water at a time. This electronic water purifier is able to keep water in its new state for only 2 days after the treatment occurs.


• Catalytic Media
Catalytic media conditioners or salt-free water softeners do not use the technique of ion exchange mechanism for removing hardness forming minerals in the hard water. A physical process is performed for conditioning water which is known as TAC or Template Assisted Crystallization.


Benefits of Water Conditioners:


• Flush out current scale deposits and improve water flow in the machine through several scaled systems


• Remove hideous scale on toilets, sinkholes, showerheads, and faucets


• It has an extended life span and saves money and energy


Various quality-assured and branded commercial electronic water conditioner products are available in the market, after a complete satisfaction regarding their purchased product; people can definitely go for a buy.