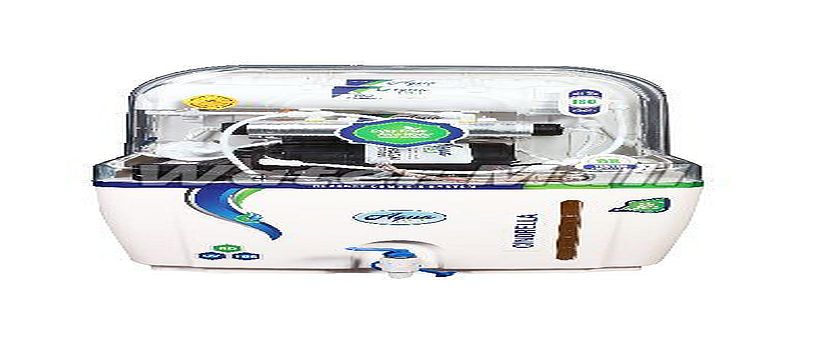 Water is important for all life forms surviving on earth. Be it animal, plants, ecosystem, or even humans, water is a necessity for everyone and everything. In fact, our body is approximately 60% water and we lose plenty of water from our body throughout the day. But if the water we drink is not treated, or purified, properly, it can be harmful to our health. This is the reason why we fill our body with clean, germ-free, pure water. Water purification by using a water filter is perhaps the simplest way we can improve our lives and those in our household.
The installation of a water filter in our home has undeniable benefits both for a water quality and life quality perspective. While water filters are popular in domestic settings, they have certain limitations as well. So, before making a decision for buying a water filter for your home or office, it is a better idea to analyze the benefits of water filters and select the right type of water filter for your specific needs.
Different Benefits Of Water Filters:
Remove Harmful Substances From Your Tap Water:
A water filter of premium quality can remove a wide spectrum of contaminants ranging from chlorine to arsenic and pathogenic bacteria from tap water. This means that people can drink and cook with tap water without having to worry about dangerous contaminants negatively affecting their health and of course their family's health.
Enhance The Taste And Odour Of Tap Water:
A good water filter can properly remove chlorine, other chemicals, and sediments from tap water. So the tap water taste will no longer be affected by the presence of these substances and one can enjoy freshwater undoubtedly.
Reduce Bottled Water Consumption:
Installing water filters at homes, offices or other places can reduce the consumption of bottled water. This means it leads to less plastic pollution.
Cost-Effective Investment:
Initially, the investment and maintenance costs associated with water filters are very less, which makes them a better investment both in the short term and in the long term.
The Purified Water From Water Filter Is Gentle:
The purified water is not only a healthy source of hydration but the best way to protect your hair and skin from the harmful effects of hard water and chlorine. Water purification is the first line of defense against chlorine and lime-scale deposits that can damage your kitchen appliances.
One can find different types of water filters in the market and can choose the best one as per the specific needs. Let's take a look at types of water filter-
Activated Carbon Filters-These filters are generally used to remove larger particles such as sediment and silt from the water. They perform by attracting and absorbing these particles so they are no longer present in the water that comes out of the faucet. An activated carbon filter can also improve the taste and odor of the water.
Reverse Osmosis Filters- This type of filter is highly popular mainly because it has the ability to remove all sorts of contaminants that can be harmful to our health, making sure that the water is pure and odor-free.
Alkaline/Water Ionizers-These filters utilize a process known as electrolysis. These water filters can give softer water that is low in acidity.
UV Filters-These filters are one of the latest technologies available in the market. These filters use UV rays to treat water and have the ability to kill various bacteria that can be harmful to our health.
Infrared Filters- The infrared filters are used to soften your water. So if anyone is living in a hard water area, infrared technology can help.
For purchasing the best-in-class water filter, you need to look out for a reliable water filter supplier in the market. You can even approach a wholesale water filter supplier in your area for meeting your bulk and urgent requirements.