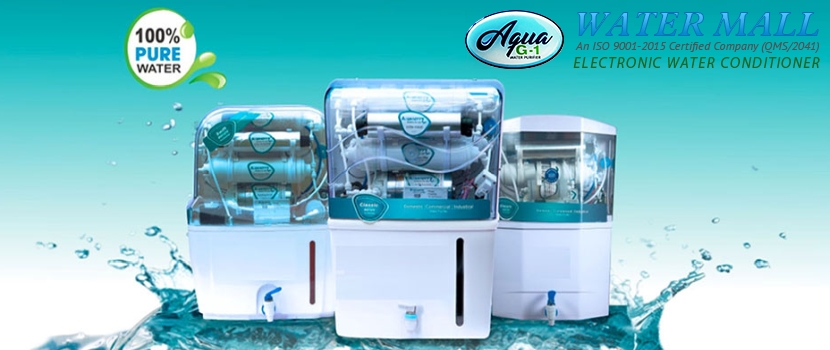 There was a time when people never used to hesitate to drink tap water. But slowly they grew awareness and learned about the presence of higher levels of chlorine, harmful bacteria, etc. in the roadside tap water. Everyone needs to drink lots of water for better survival. But remember you should not drink ill-treated water. Make it purified first, then drink it, otherwise, you may fall sick. If you do not have a water filter at your place, go for safe to drink bottled water. But if you really want to opt for a better cost-effective solution which is healthiest too, contact the certified water purifier distributors in the city, and buy a water filter for your daily usage.
Below are some of the major benefits of using water purifiers at home.


1. Offers protection against harmful organisms
According to the reports provided by the Environmental Protection Agency, more or less 90% of the world's water supply is not fit to drink if not treated properly. Drinkable water may include microorganisms and consumption of those can cause vomiting, diarrhea, and… death too. Branded water purifiers are able to destroy those microorganisms for making the water safe to drink.


2. Removes toxic metals
Apart from microorganisms, untreated water may also contain minerals like magnesium and copper. Among the several minerals present in the water, some do not pose a threat for health but they can react with the other minerals and react to make deposits. And, the presence of those deposits in the water can make it unstable for drinking. As there are some minerals present in the untreated water which are dangerous to consume, a water purifier can successfully eliminate such unwanted presence of toxic metals to make the water safe to drink.


3. Provide authentic drinking water
While drinking water from roadside taps, you may have experienced the smell or bad taste of water. A water purifier offers better tasting and good smelling drinking water as it eliminates the presence of chlorine level and bacterial chemicals.


4. Provide feasible solution
Bottled water can be good to drink but buying lots of bottled water to drink can cost you loads of money every month. And, besides drinking, you need purified water for cooking as well. Thus using water purifiers can be a feasible solution to use purified water in every phase of life. Maybe it seems to cost a huge amount at the time of buying, but for the long run it is worth of money invested in it.


5. Makes an eco-friendly option
If you choose to drink bottled water, for the long run it cost a huge amount. Added to that after drinking water from the bottle, you throw them out in the dustbin and most of them generally end up in landfills, which is a problem! Water purifiers, on the other hand, can be recycled after use.


These are not just the list of benefits of using a certified water purifier but you should count them as the reasons why you must do water filtration at your place.